Visit Rower Chiropractic for Fibromyalgia Treatment In Elkridge
Our Ellicott City Chiropractor Is Your Source for Pain Management
Are you suffering from chronic pain, low back pain, neck pain or back pain related to fibromyalgia? Now you can find real relief that lasts with our chiropractor in Elkridge. Our experienced Ellicott City chiropractor offers gentle, effective chiropractic care for pain management to address your personal experience with fibromyalgia. Dr. Rower is certified in the treatment of upper and lower extremity conditions by the Motion Palpation Institute and has completed additional training in Chiropractic Biophysics and advanced spinal biomechanics.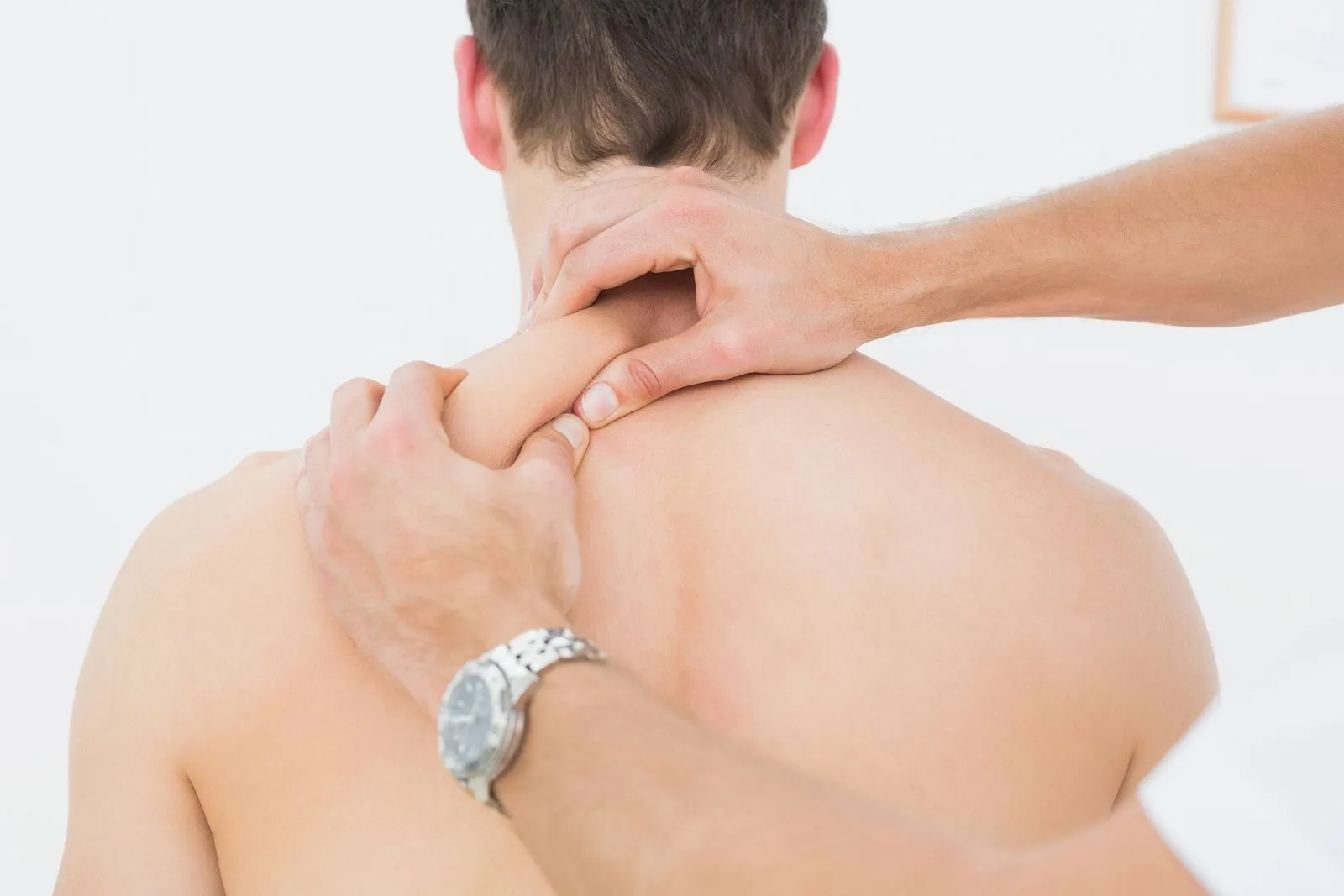 Why Fibromyalgia Treatment in Elkridge Can Help Your Low Back Pain and Chronic Pain
Fibromyalgia treatment in Elkridge can help reduce and eliminate your constant nagging low back pain and neck pain. Whether your pain is on and off or all of the time, our Elkridge chiropractor will perform a thorough evaluation at your appointment to determine the degree of subluxation you may be experiencing. After our evaluation our chiropractor in Elkridge can put together a personalized pain management plan. We also know that stubborn "knots" are a tendency for those experiencing fibromyalgia.
For those hard to treat areas, we may suggest the use of cold laser therapy to complement your regular chiropractic care. New to cold laser? First, cold laser is nothing like the cutting surgical laser you may be thinking. This laser reaches affected tissues deep beenath the skin's surface to help produce a cellular response to reduce inflammation and speed the body's natural healing response. Cold laser can increase blood flow allowing nutrients to reach tissues more efficiently. This pleasant treatment tends to only take a few minutes to perform during your visit with our Elkridge chiropractor.
Is your fibromyalgia also causing you to feel fatigued? Often, when spinal misalignments are occurring, nutrition cannot reach the proper locations in the vertebral column. When pressure is taken off of the joints, nutrition can reach the vertebral spaces helping reduce inflammation, discomfort and pain. We will also ask questions at your visit about your diet and lifestyle. We may prescribe the use of certain nutritional supplements or dietary complements at this time.
Many people report weakness due to fibromyalgia as well. When a vertebra is misaligned it can cause pressure to the nerves that innervate it. Spinal decompression techniques and regular adjustments help remove this pressure to create proper space between the vertebrae so the entire vertebral column can communicate with the nervous system in harmony. It is our goal with fibromyalgia treatment in Elkridge to help reduce chronic pain as well as improve overall energy levels and strength.
At Rower, we think of chiropractic care as a lifestyle. With regular treatments, not only will your experience of fibromyalgia-related health concerns improve, but so can your overall wellness. Ready to put a stop to unnecessary pain? Our Elkridge chiropractor is ready to see you for chiropractic care now. Please give us a call at 410-799-7550 to schedule your appointment for pain management soon.